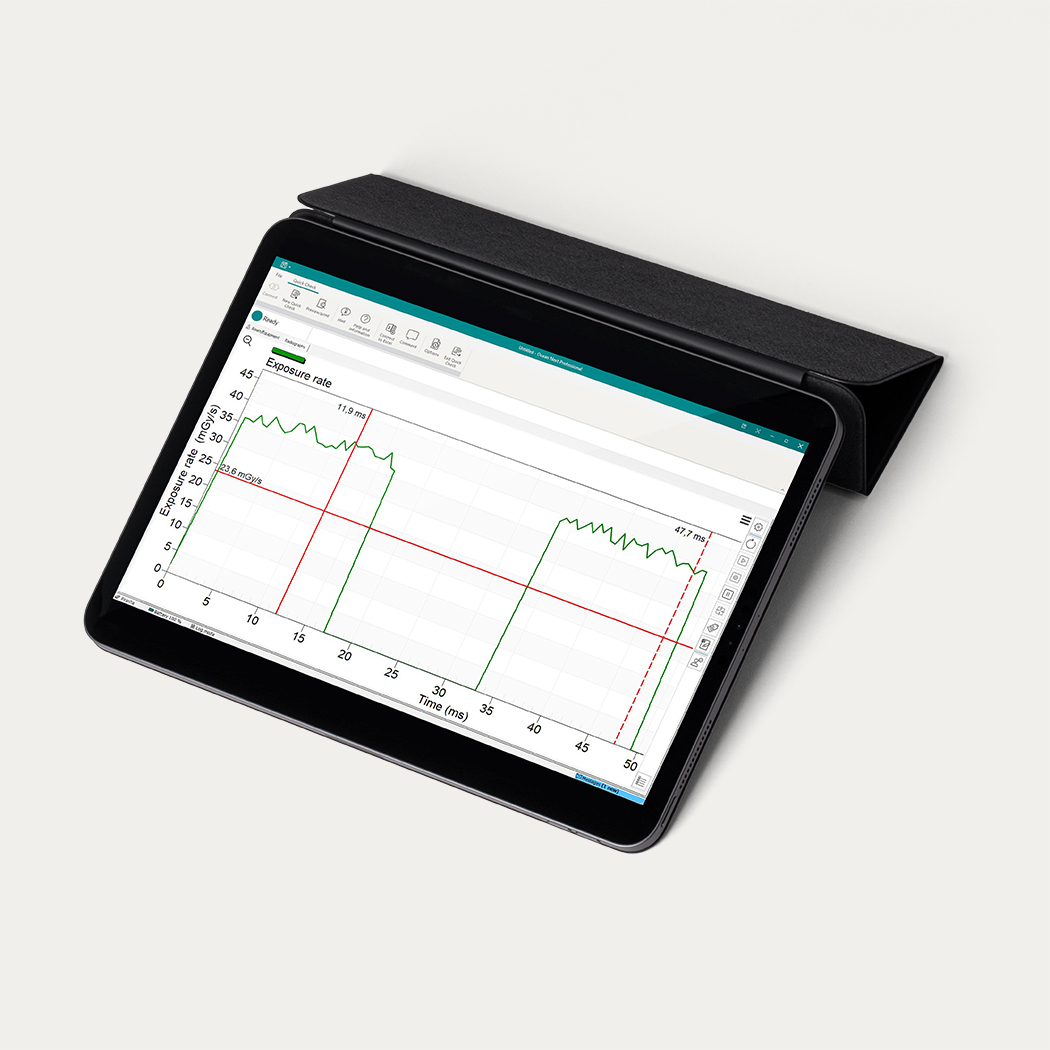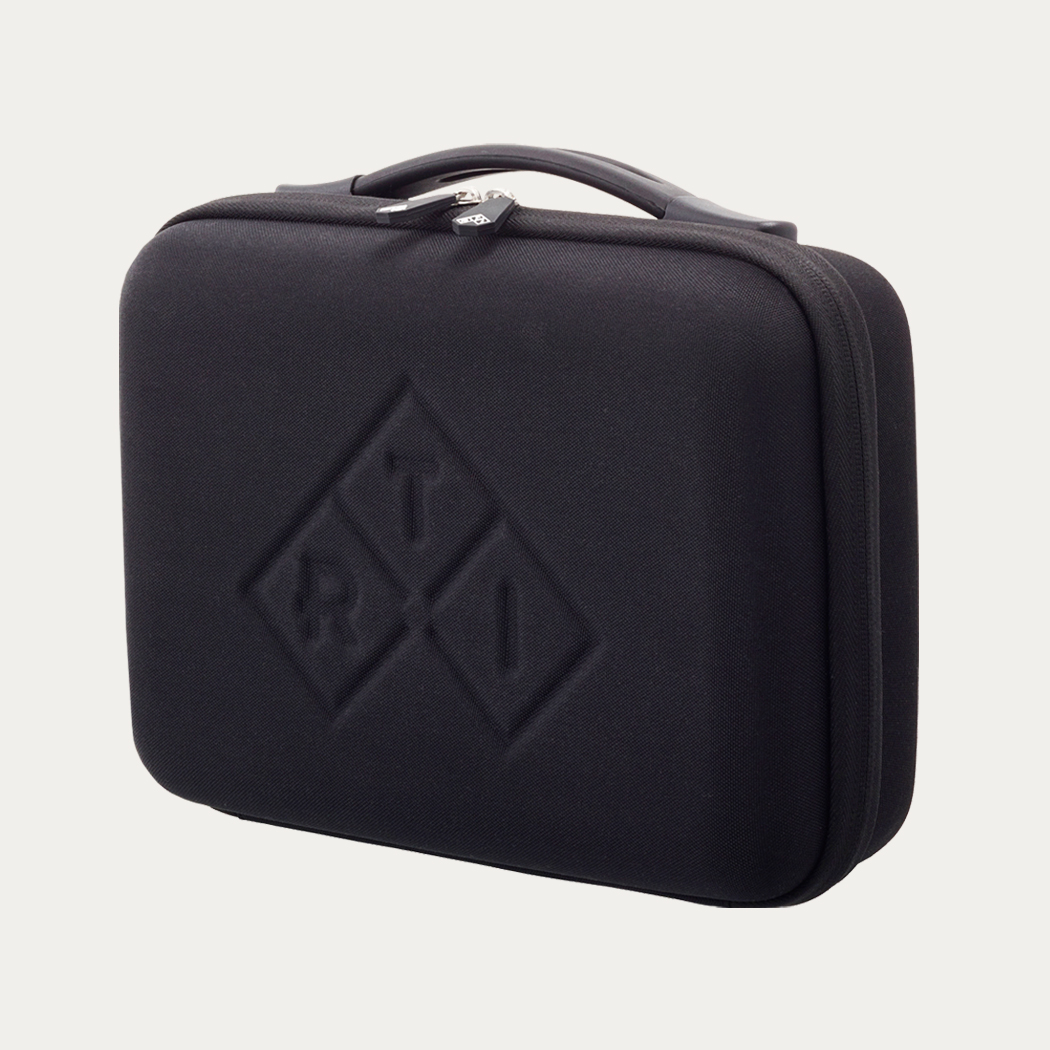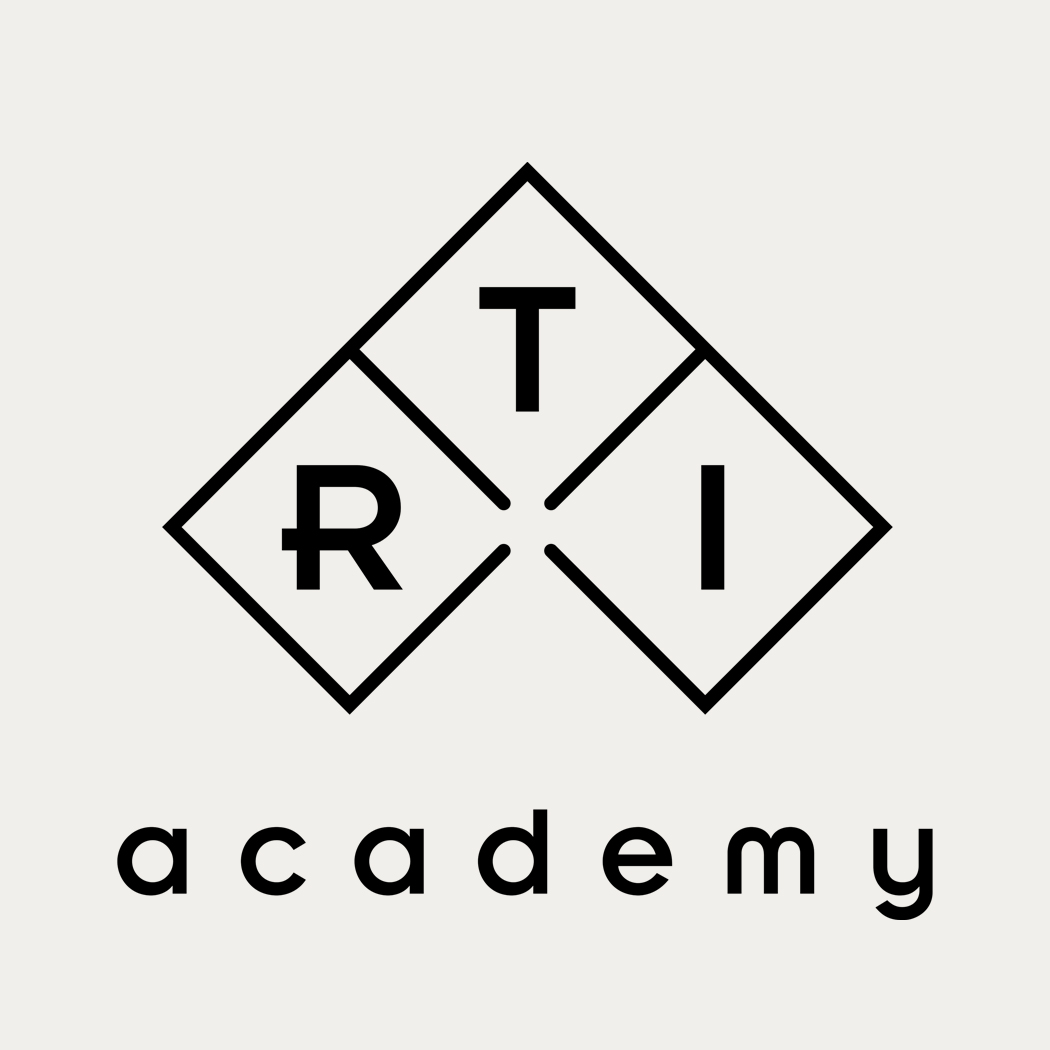 Cobia SENSE
For quick and accurate constancy checks
Connect different probes and ion chambers to the Cobia SENSE X-ray meter to enable measurements in a wide variety of situations. USB connectivity makes it possible to use the Cobia SENSE together with our Ocean Next™ software on a laptop, PC, or Tablet.
Included: RTI Dose Probe (calibrated at 70 kV, W/3 mm Al (R1)), internal display, internal rechargeable battery, micro-USB cable, power supply, Ocean Next™ software with Quick license, documentation, Soft-Shell transport case, and Basic online training.
For other configurations, please contact your Area Sales Manager or local RTI distributor.
Standard two-year warranty/calibration. Read about our pre-paid calibration and extended warranty.
$4,725
Cobia SENSE for your specific needs
The Cobia SENSE is dedicated for use with an external detector such as the RTI Dose Probe, RTI Light Probe, RTI CT Ion Chamber*, or external mAs probes. The wide selection of external probes enables big flexibility in the performance of regular constancy checks for most modalities.
Customize to your needs by selecting CTDP, DAP, and more.
*Requires a Chamber Adapter to measure.
Auto recognition of external probes
Just connect your probe and you are ready to measure.
Ocean Next™ software
Our Ocean Next™ software exhibits Cobia's capabilities and adds benefits that make the workflow more practical and simpler. The software makes it possible to perform remote X-ray QA measurements with your Cobia SENSE. You simply connect to your Cobia, via Bluetooth, or with a USB cable to your PC or Tablet, then measure!
With the addition of Ocean Next™ Professional, the Cobia SENSE truly becomes an indispensable solution for data management, efficiency, time-saving procedures, and compliance.
Large, rotatable display
Log/History function
USB communication
Can be used with ion chambers
Automatic recognition of external probes
User menu in nine (9) different languages (English, Chinese, French, German, Japanese, Norwegian, Russian, Spanish, Swedish, Turkish)
Long-lasting rechargeable battery
Always free firmware upgrades
Up to ten-years warranty
Two-year calibration cycle
| | |
| --- | --- |
| Weight (approx.) | 280 g |
| Size | 140 × 78 × 28 mm³ |
| Power source | Int. battery / Ext. power supply |
| Battery life | 10 – 20 hours |
| Display | Color, 320 x 240 pixel |
| Min. Exp. Time | 0.1 ms |
| Sensitivity | 0.2 mA @ 50 kV, 50 cm (3mm Al) |
| Warranty | Two years |
| Extended Warranty | Up to ten years |
| Calibration Cycle | Two years |
| Standard | Complies with relevant parts of the standards IEC 61674 and IEC 61676 for dosimetric instruments |
| PTB Approval | DE-15-M-PTB-0005 |

| | |
| --- | --- |
| Size | 20 x 45 x 7.4 mm, 0.79" x 1.8" x 0.29" |
| Weight | 85 g (3 oz) |
| Cable length | 2.0 m (6.6 ft) |
| Backscatter protected | Yes |
| Dose | 6 nGy - 2 kGy. 660 nR - 250 kR (± 5%) |
| Dose rate | 220 nGy/s - 220 mGy/s. 1.5 mR/min - 1.5 kR/min (± 5%) |
| Time | 0.33 ms – 9999 s |
| Pulses | 3 – 9999 pulses |
| Dose per pulse | 1 nGy/pulse - 3 kGy/pulse. 114 nR/pulse - 342 kR/pulse |
| Pulse rate/frequency | 1/6 - 260 Hz |